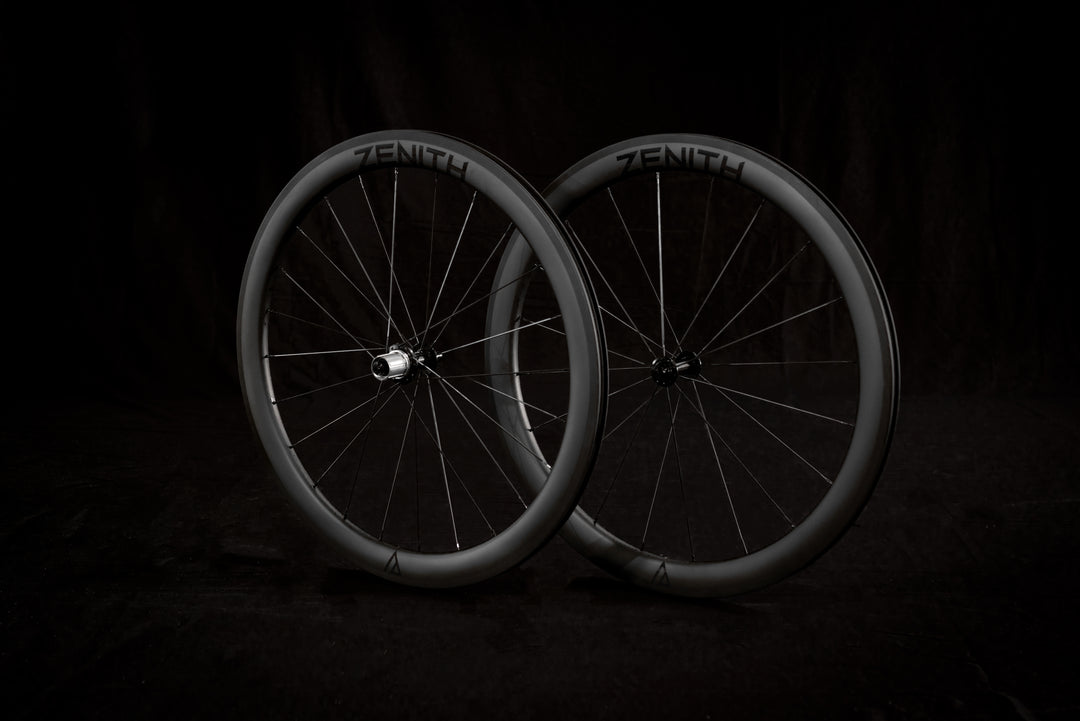 Zenith Carbon Wheels
---
Unleash your full potential with the Zenith wheelset.
HAND-BUILT IN SINGAPORE BY BUILTWHEELS
Each Zenith wheel is hand-built in Singapore by our partner BuiltWheels, the best wheelbuilders in Singapore (and we daresay, the region). Every spoke is prepped, laced, and trued to exacting precision. Spoke tensions are even, and the wheel undergoes multiple rounds of tuning and destressing to ensure reliable service. Swipe right in our gallery to see the build process!
50MM AERODYNAMIC PROFILE
With a 50mm deep, 28mm-wide profile for rapid aerodynamic performance, the Zenith will help you ride faster and longer for the same effort. The Zenith is best paired with a 25mm tire, but 28mm tires are fine too. With Sapim CX-Ray spokes for the lightest weight and best fatigue life, you'll be speeding ahead in no time.
UCI Certified
Our Hubsmith variants (Caliper/Disc) brakes have been sent for, and received UCI certification for use in road races.
RACE WINNING
Our wheels have won medals in local and international Road races, Triathlons, and even the SEA Games.
Singapore orders
Pickup from our location is best - Sometimes, bikes need to be fitted to you, and wheels need to be installed properly to perform their best. We are happy to assist with that, and are best able to do so with all our tools at our disposal.​
Delivery of items is possible, and a fee will be charged if you choose this option.
International Orders
Off-the-shelf items (like wheels) will be shipped as soon as practicable. In general, we expect to ship wheels within 2-3 business days if they are in stock (ZENITH, POLARIS, Defiant carbon track wheels, Adamant Alloy wheels). Most of the required time is to get the decals prepared in your preferred color and apply them.
Custom orders like the Bolt/Intrepid mini velo and custom wheel builds will require a longer lead time of about 2 weeks to 1 month, as some parts need to be ordered and fitted. Please contact us and we will discuss the details with you.
All orders will be shipped by UPS Worldwide, except where another arrangement is required.