bicycles - the way you want it
At Ascent, we believe that each bike has to suit its rider. Just as each person is unique, every one of our bikes is built just a little differently - from little tweaks of our standard models to suit each rider's height and style, to full-on custom builds that reflect their personality and desires. 
Our frames are built to industry standards, and this opens the door to a vast choice of components that you can choose from to realize your dream build. Book an appointment with us, and we will work with you to make your bike into reality!
custom paint jobs
Bespoke Edition: one of one
Own a bicycle that speaks volumes about you. With our in-house paint capabilities, we can make your bike into a truly unique one-of-one build.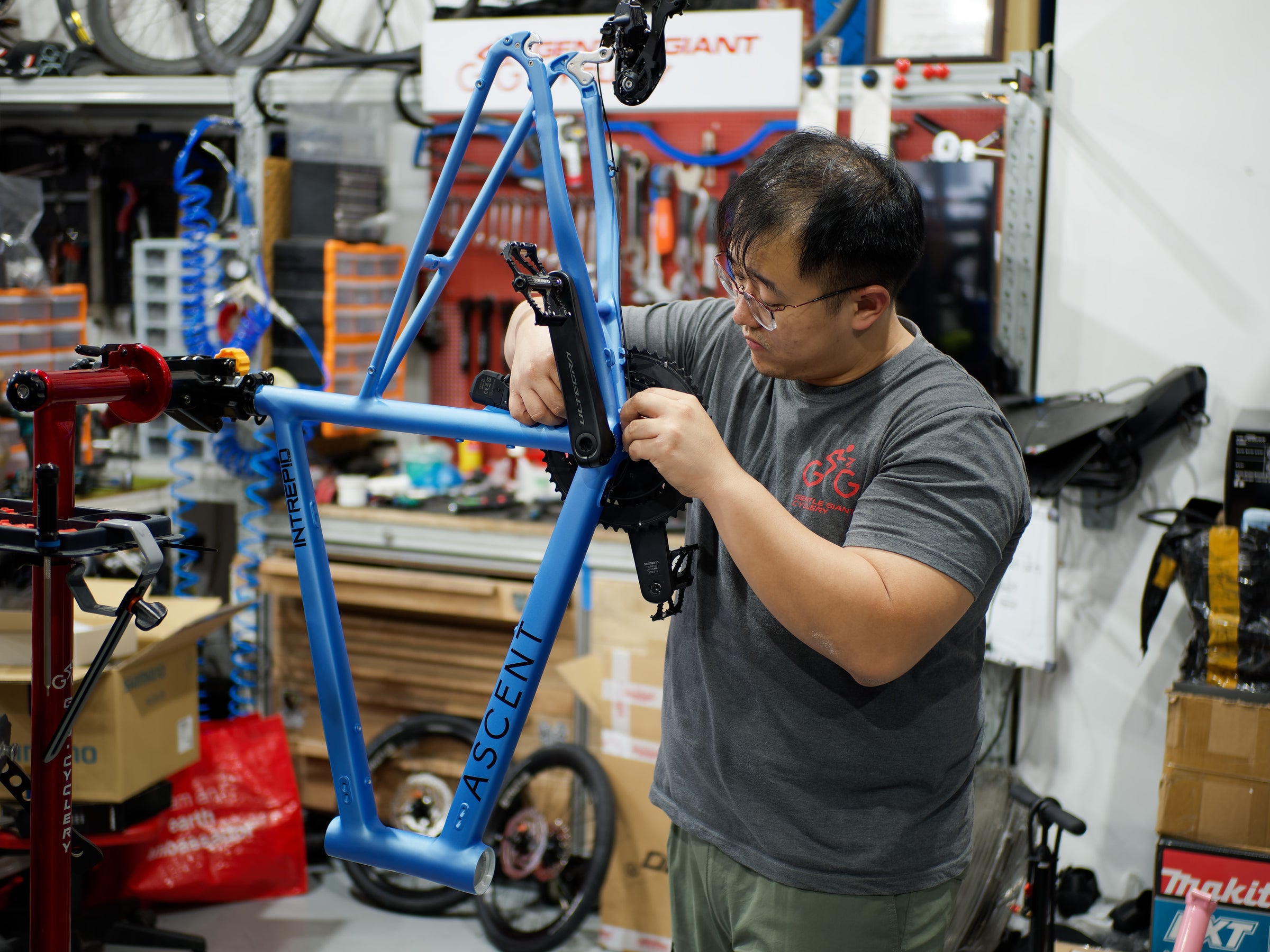 Built in singapore
Every one of our bikes and carbon wheels are built in Singapore, so when you have an idea for a build that tickles your fancy, or would like us to make your dream build happen, book an appointment with us!
if you can dream it, we can build it
Have a very specific build in mind, or looking to make a one-off velo that will turn heads? Let's talk! We have full custom painting services, and a wide range of parts that we can employ to make your dream bike. Book an appointment with us today.
Ascent's bikes and parts are reasonably priced and of good quality and you never get the feeling that they are out to fleece you for every part they sell you, unlike many other shops.

Thanks to QX and Ascent Bikes, buying a bicycle in Singapore can now be an enjoyable experience, as it should. Thanks for putting back the soul into bike buying and cycling in Singapore.

Al H

Singapore
Really appreciate Boss QX for asking what is my riding style..whether more on roads, PCN, pavements and his recommendation for a suitable build....excellent service & gave me tips on maintenance on the MV for a newbie cyclist myself.... absolutely highly recommend & support local... 5 Stars all the way!

Anthony MB

Singapore
QX and Ascent Bikes has been very accommodating and very patient from day 1 when I approach them to build my dream Bolt mini velo. Very knowledgable and never tried to hardsell me anything. They will always give their best input at any crazy ideas I have. Aftersales service has been great as well.

It's been a very pleasant journey with Ascent so far. Kudos to them. Hope that Ascent will one day be a local pride in the cycling community!

Syed Ishaaq

Singapore