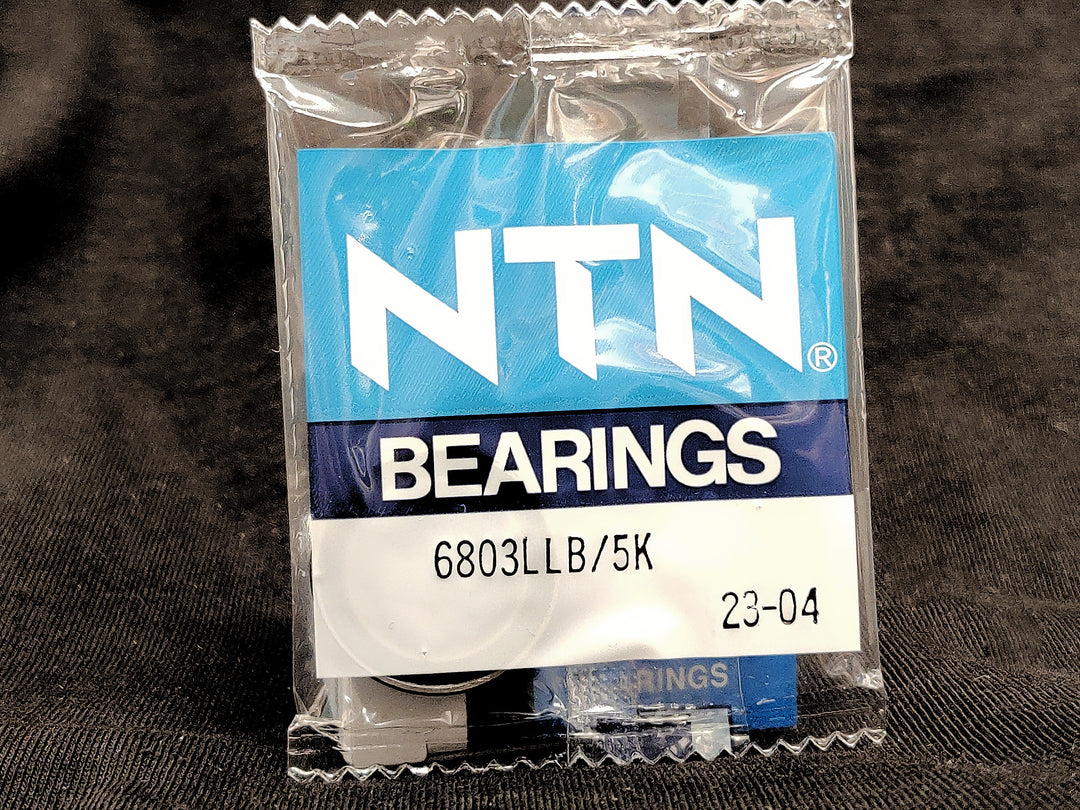 NTN 6803 LLB Bearing
---
NTN 6803 LLB non-contact sealed bearing.
All NTN bearings are genuine and sourced from the official distributor.

Compatible with the following Ascent hubs:
AR-01 Front (2x)
AR-01 Rear (Non-drive side hub bearing)

Dimensions:
Inner Diameter: 17mm
Outer Diamter: 26mm
Thickness: 5mm
Material: Steel
Seal type: Non-Contact


Singapore orders
Pickup from our location is best - Sometimes, bikes need to be fitted to you, and wheels need to be installed properly to perform their best. We are happy to assist with that, and are best able to do so with all our tools at our disposal.​
Delivery of items is possible, and a fee will be charged if you choose this option.
International Orders
Off-the-shelf items (like wheels) will be shipped as soon as practicable. In general, we expect to ship wheels within 2-3 business days if they are in stock (ZENITH, POLARIS, Defiant carbon track wheels, Adamant Alloy wheels). Most of the required time is to get the decals prepared in your preferred color and apply them.
Custom orders like the Bolt/Intrepid mini velo and custom wheel builds will require a longer lead time of about 2 weeks to 1 month, as some parts need to be ordered and fitted. Please contact us and we will discuss the details with you.
All orders will be shipped by UPS Worldwide, except where another arrangement is required.